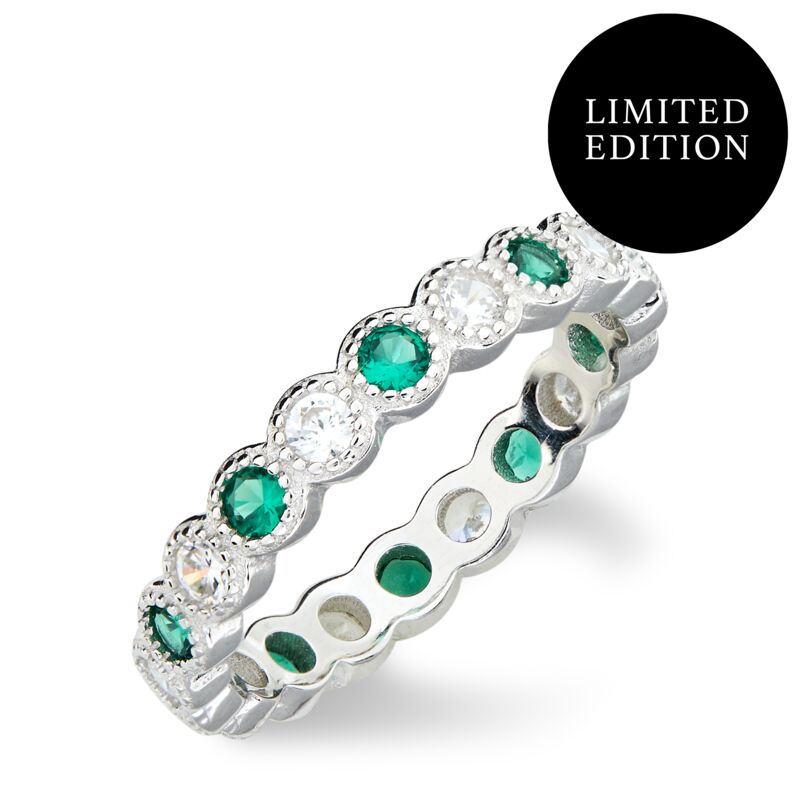 Eva - Antique Style Bezel Set Emerald Eternity Band
$49.95 USD
$49.95 USD
$1.00 USD
Limited Edition Antique Style Bezel Set Emerald Eternity Band, solo or stacked
Width: 3.5mm
Metal: Sterling Silver
Stone: Cubic Zirconia and Emerald Gemstone
Share this Product
Reviews
---
Displaying reviews 1 - 2 of 2
---
I was worried that it won't be suitable for me like some rings as I have short fingers but ordered anyway cause I liked the design. Loved that the thickness was just right and it is so pretty! my friends asked if it was expensive.
Response from Customer Service:
Dear Valued Customer,

Thank you for taking the time to share your thoughts on the Eva - Antique Style Bezel Set Emerald Eternity Band! We are happy to hear you are pleased with the product.

Thank you again!
The Product Information Team
---
I was so excited to get this. I ordered 2 other rings as well to stack. I was very disappointed. All of the rings I received were not only cheap looking but way overpriced for what they are. You could find nicer in Claire's or kohl's on sale. I thought maybe I was being picky but everyone I showed them to had the same reaction. $90 for 3 stackable rings that I could find for $10. Unfortunately I cannot recommend this.
Response from Customer Service:
Thank-you for your valuable feedback, we are so sorry you were not pleased with your recent purchase. It is our goal at layered to make sure all of our customers are happy with their purchases and understand the value of the piece of jewelry they have.

Layered is made from fine 925 sterling silver, with cubic zirconia and nano stones; therefore, with higher quality, metal, stones, and plating, is a higher quality piece of jewelry.

We would like to further get details from you, hang tight for an email coming your way! Chat soon.